SUNDAY LIVESTREAM SERVICE: Join us and many other friends of Unity live at 10:30 a.m. each Sunday at https://www.facebook.com/unityofthevalley (you don't have to be a Facebook member). Other links and news are posted after the message. Last Sunday's (11/20/22) service can be watched at https://www.facebook.com/unityofthevalley/videos/11-20-22-we-are-stronger-together/3038719523017172/.
ARE YOU READY?
A message from Rev. Sherry Lady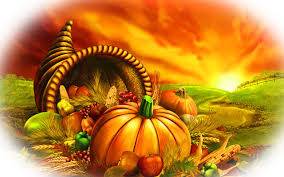 As December approaches, a question that often comes to mind is: "Are you ready for the holidays?" I've been asked that several times already, and each time I give this answer: No. As far as I can remember, I've never been ahead of the game enough to be ready. At least not in the same way as the folks who tell me things like, "Got my holiday shopping done in October and packages ready to ship in November. Now to figure out who we'll be having for dinner on those special days." Really? As for me, in October and yes even into November, I'm still wrapping up summer and wishing it had not gone away. I'm one who does not slide easily into the shorter days and longer nights. However, once I make it there, I do manage to get into the spirit of it all, singing Christmas carols with joy, happily attending other faith holiday activities, and willingly slipping into my various comfy sweaters and holiday-inspired clothing. Then I foray out into the milieu of busyness, most often out of curiosity to see if anything has changed from last year and to people-watch. Not very spiritual, perhaps, but definitely entertaining. During those adventures, I do get some tasks completed, but that is secondary.
After a beautiful and joyful day at the coast last week, I came back more ready to step out into the vibrating energy of the season. Somehow the beach helps with the release of any tensions. It opens my whole being to more clarity about what I can enjoy next and more groundedness in letting each task be a blessing and not a burden. After my coast trip, I journeyed to do some shopping. I say "journeyed" because finding a parking space was no small part of the adventure. I affirmed a parking space would easily be available. It wasn't. I affirmed that since it was early, the store would be less crowded. It wasn't. I affirmed that a particular item I was looking for would be there as usual. It wasn't. I headed for an item on a particular shelf where it always is. It wasn't there. I looked for someone to help me find it. The clerks were all on lunch break. I was getting a little discouraged and decided I would go back another time.
As I walked out the door, for some reason the theme for this coming Sunday came to mind: "Sharing the Adventure Together." Then in my head I heard, "Go back in there. It's not the time to give up." So I did. I went back in. As I rounded a corner, my cart literally bumped into someone I had not seen in over five years. she was as startled as I was, and as overjoyed in the reconnection. We chatted awhile and then, after some discussion, decided to have the adventure of shopping together. In other words, doing our lists at the same time. So we walked as best we could down the aisles, going over her list and mine at the same time. What fun that was! So much laughter and silliness. And buying each other a treat neither of us needed. We decided to do it again sometime.
What would we do without those wonderful people who walk with us over the miles either in person, by phone, email, text, by cards and letters, and sometimes in our memories of when they were in physical form on the planet? What a Divine idea it was (for I believe evolution is Divine) to put so many people on this planet so we would not be alone—ready to be with us, to share in daily life, to be our inspirations, to comfort us when needed, to keep us company, to make us laugh. Within each heart is a desire to have company on the journey. We may not think it is true, that we are happy being alone and can take care of ourselves, thank you. But I've seen enough smiles when people greet each other to know that we prefer being included in the exchange that takes place person-to-person, even if only briefly.
And so I ask: Are you—and am I—ready for some unusual and stirring experiences during the days of this special celebratory season? Where will these experiences be found? Are we willing to look for them, create them, and learn good things from them? Within your heart, within my heart, is an adventuresome spirit that wants to come forth in its own uniquely individual way. It inspires those who climb the peaks of Everest, who sail the many seas, who give of themselves in selfless service, who go looking for a connection with the Divine. And it surprises and blesses us with new adventures that enrich our lives if we are willing to step out of the usual and into the unusual. Such as going shopping together with our different lists. Or finding a beautiful stone in the sand while pushing a walker on a sandy beach—nobody does that, right? Or going skiing for the first time. Whatever it will be for each of us.
In Jon's description of his upcoming Sunday message, he quotes Unity's "The Promise of Christmas" Advent 1994 booklet: "The vast and uncharted frontier for the Advent experience is that which exists within us. As we seek the Light within, the Light within all other beings becomes ever clearer." What will be your next Light-sharing adventure during this coming season? Whatever it is, enjoy it to the fullest. Know it was waiting for you to bring it into fruition and to find joy within it all.
Happy shopping, or whatever you have in mind to do in the days ahead, and Happy Thanksgiving!
Love,
Sherry
*******************
THIS SUNDAY, NOVEMBER 27
10:30 a.m. Livestream & In-Person Service – Jon West will present a message on "Sharing the Adventure Together" as we begin the 4-week spiritual journey known as Advent.
After the Service – Christmas Decorating Party. We are looking for at least 15 elves (the more the merrier) to help decorate the Christmas tree and hang the garland in the sanctuary after the service. We will have Christmas music as we work and pizza when we're done. Please join us!
NEXT SUNDAY, DECEMBER 4
10:30 a.m. Livestream & In-Person Service – "In the Midst of Darkness" with guest speaker Rev. Nola Woodbury.
UPCOMING
WEDNESDAY, DECEMBER 14
Christmas Singalong (7:00 p.m.) – Join our music team in person or on our livestream for Christmas carols. It will be an evening of songs you love to sing.
SATURDAY, CHRISMAS EVE
A Unity Christmas Eve Candle Lighting Service (5:00 p.m.) – Join us on this holy night in-person or on our livestream for inspiring music, prayer, and universal wisdom. (Please dress warmly as we will be ventilating fresh air.)
SUNDAY GATHERING FOR YOUTH
UNIKIDS (KINDERGARTEN-5th GRADE) We currently offer fun and inspiration for the kids. There is a puppet show each Sunday for the first 10 minutes. Parents are asked to drop off their children starting at 10:20 a.m.
UNITY TEEN GROUP (grades 6-12). The Unity Teen Group meets on Sundays from 10:25 to 11:25 a.m. in the Rainbow Room with guidance from Jim Drews. Jim brings a deep and practical understanding of Unity principles and how to help youth develop their spiritual powers through creative exploration and fun activities. The Rainbow Room is in the Fillmore Wing of Unity, first door to the left of the stairway.
JOIN THE TEEN TEAM! Can you see yourself sitting in with Jim and our teens once a month for a three-month period? Having that extra adult energy would be very helpful. We envision a rotating group of 4-5 adults each quarter. Please inquire with Jon West by emailing jwest97405@gmail.com or calling (541) 683-7664.

Youth & Family Ministry Volunteer. As more youth attend our classes, classes and programs can be added for different age ranges and special interests. We are currently looking for Sunday morning teachers for a variety of ages. Training, curriculum, materials, and lesson plans are provided and allow for the joy of using your own creativity and talents. NOTE: All persons working in the youth program must complete an application, be interviewed, and pass a state required background check, prior to working with the children. For more information, contact Alice Sparks at 971-254-7564.
UNITY COMMUNITY HAPPENINGS
The November Bulletin is posted. Be sure to check it out at http://unityofthevalley.org/pdfs/November2022.pdf. The December Bulletin will be posted soon.
Unity Food Drive – Thank you for helping us fill the barrel in the foyer. To date, we have collected 257 pounds of food, which equals approximately 198 meals for those in need. We are making a difference with our Food Drive. We are collecting shelf-stable food (i.e., canned or no refrigeration needed) for Food For Lane. Please help us fill the barrel. Suggested items: protein such as peanut butter, canned meat, tuna, chicken, etc., canned food, soup, spices, cooking oil, broths, shelf-stable non-dairy milk alternative like almond milk, oat milk, soy milk, etc., cereal, grains, pasta, rice, baby food, baby formula.
UNITY'S SIMPLE GIVING PROGRAM
Unity of the Valley's Simple Giving Program is an easy, automatic means by which you can give gifts or tithes to the church in the amount you specify at the frequency you select. To sign up and for more information, click http://www.unityofthevalley.org/pdfs/simplegivingform.pdf. If you have any questions, contact our Administrator, Géna, at 541-345-9913, ext. 11.
UNITY COMMUNITY CONNECTION VIA ZOOM
WEDNESDAYS (2:00-3:00 p.m.) - Community Connect moderated by Rev. Dick Everts. This is a one hour, drop in, chatting session for discussing topics of spiritual interest, personal growth, etc. There is a new topic each Wednesday. To take part, send an email request to Rev. Dick at richard.everts@comcast.net.
SACRED WEDNESDAY MORNING YOGA with Donna O'Neil (10:00-11:30 a.m.) – Level 1 mindful yoga practices for strength, balance, and flexibility. Classes are on Zoom. For cost and more details, go to https://yogawithdonna.com/classes-and-schedule. Contact Donna at yogawithdonna@gmail.com or text to 541-632-0105. Let her know you are coming at least 15 minutes before the start of class so you can get the Zoom link.
UNITY'S COUNCIL OF ELDERS meet once a week via Zoom. If you are 60 or older and would like to explore the journey and wisdom of elderhood, please join us. If interested contact Bonnie Paquin at blpaquin2@gmail.com or 541-345-8873.
**********************
Your Prayer Team is Here for You!
Do you have a prayer request? Email Rev. Inge Tarantola your name and prayer request at ingetar@pacinfo.com.
*********************
Unity of the Valley's Music Releases can be found at
https://www.facebook.com/unityofthevalley/videos/368369060857899/.
"Connecting from the Heart" is now an independent nonprofit organization, working closely with Unity of the Valley. To enjoy their music, meditation and mental wellness videos, please click on this link: cfth.us.org.
We also post Unity videos, when possible, at: https://www.youtube.com/channel/UCqUL3d7-JjO_45Bo3vLfrWQ/videos
**************************
OUR SPIRITUAL COMMUNITY SUPPORT FUND
The Unity Board has approved the creation of Our Spiritual Community Support Fund. This fund was inspired by a Unity member who offered her government stimulus funds to assist individuals in our spiritual community who need it most.
WAYS YOU CAN CONTRIBUTE FINANCIALLY
Send a check to Unity of the Valley, 3912 Dillard Rd., Eugene, OR 97405 with a note designating if it's for OSCSF or general Unity finances.
Send a donation through PayPal using the yellow DONATE button below.
This can be a one-time donation, repeated as often as you wish for different amounts, or a monthly recurring donation for a set amount. Make sure you designate whether you want your donation to be applied to OSCSF or to general Unity finances.
Send an email to unityval@riousa.com stating that you wish to pledge a certain amount, possibly from your government stimulus check to the OSCSF or to general Unity finances. Give your phone number so Géna can contact you to arrange how and when you wish to donate.
You can write a letter stating you wish to join our Simple Giving Fund to contribute a set amount (state the amount) on a regular basis (state how often) with your bank account routing and account number. Just designate what portion should be used for OSCSF or general Unity finances. Géna, our Office Administrator, opens all our mail in private. So, it is safe to include your account information in a letter, but not in an email.
IF YOU NEED MONETARY ASSISTANCE
To request monetary help, you can write a letter or an email (unityval@riousa.com) directed to the Ministerial Team. Please include the following information:
1. Your name, mailing address, phone number, and email address.
2. Your association with Unity of the Valley.
3. Name of reference at Unity of the Valley (someone who knows you).
4. Brief description of your financial need.
5. How much you are requesting.
6. Do you think your financial needs will require monthly support?
Requests for monetary help will be reviewed by our Ministerial Team. If a request is approved, the amount granted will be dependent on how many requests we receive and how much money is available in the OSCSF.
Thank you all for being an integral part of our loving and supportive community.
---
Facebook Users: Did you know that you can help spread the word about Unity of the Valley and its events?  By Liking the Facebook page and then clicking "Like" or "Share" on individual posts, you can let Facebook know that these posts are important and make sure that the posts are seen by MANY more people.  Please take a moment now to Like the page (if you haven't already) and share a Unity post with your friends.  
Unity's Facebook page is at:
 https://www.facebook.com/unityofthevalley 
Subscribe to our YouTube channel at https://www.youtube.com/channel/UCqUL3d7-JjO_45Bo3vLfrWQ