Upcoming Services and Special Events!
Sunday, March 17th
Family Service Double Feature with YFM Coordinator Christina Scott exploring Is Your Energy Where Your Heart Is? and Music Director, Laura DuBois, sharing The Rippling Effects of Kindness. All youth except those needing nursery care will experience this service together. Pre-Service Meditation from 10-10:15 a.m.
– After the service – Love in Action Signups – This is a time when we invite current volunteers to recommit or to explore another area of service, and give new volunteers an opportunity to decide how they can best serve. Be sure to stop by the "Love in Action" tables in the Fellowship Hall after the Sunday service.
– 3:00-3:45 p.m. – Healing Circle based on A Course in Miracles led by Dennis and Janet Chandler in the upstairs Fillmore Wing. This circle is dedicated to acquiring healing practices and demonstrations.

Sunday March 24th
10:30 a.m Service. – Guest Speaker and Musician James Twyman.
– 12:30 p.m. Peace Troubadour and New York Times bestselling author James Twyman presents The Passion of St. Francis, a one-man musical based on St. Francis of Assisi. Suggested Donation at door $10-$15.
---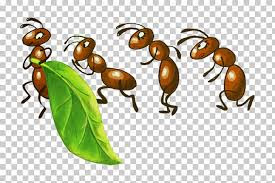 ANT POWER

A Message from Rev. Sherry Lady

As I laid the soup spoon beside the sink, I noticed something moving across the counter heading toward the dish rack. It was a very small, triangular piece of spinach moving at a fairly steady pace. Suddenly, it teetered, stopped moving, and out from under it came an even smaller ant. Fascinated by the small creature's display of strength, I decided to see what it would do next.

To my surprise it re-entered where it had come from and began trying to move the piece of spinach once again. It looked like it might succeed, but it didn't. So it crawled back out again and went about one third of the way around and tried again–twice. Those attempts failed as well, but not the determination of the little ant that I named Jimmy, in honor of an ant story I have on tape told by Garrison Keillor. So I spoke to Jimmy, encouraging him to not give up. I don't know if he understood, but with all the determination of a child who sees a dish of ice cream within reach, Jimmy went to another corner of the leaf fragment and tried again. He was able to push it a tiny bit forward. I assumed he was about to surrender his prize, which he might have been trying to take back to his family. Then I realized he had another plan in mind. Out from under the tray of my dish rack, came two other ants heading in Jimmy's direction. Evidently he had called out for help, or maybe they were watching to see if they were needed. In any case, they all took positions around the leaf and slowly the bit of leaf began to move in a direction that seemed determined by these plucky three.

At that point my phone rang. I had to leave the scene of the spinach heist and go into the living room where the phone was laying on the coffee table. I made a hurried conversation, saying I needed to take care of something. For obvious reasons, I did not reveal that I wanted to find out what was happening with Jimmy and his friends. When I got back into the kitchen, Jimmy, friends, and the bit of spinach leaf were gone. I looked everywhere I could think of, but it was definitely not in my sight. I will never know where they all ended up, but perhaps the silly little event did give me something to think about besides reminding me of the Frank Sinatra song with lyrics referring to an ant and a rubber tree plant.

First of all, it seemed to me that Jimmy's heart was really into his task. He had a purpose, and he stuck with his goal. Secondly, when he got into a difficult place with that task, he either called on friends to help, or they cared enough about him and his challenge to offer their services. Thirdly, the task was completed because of both the ability to stay with a task, and to ask for help or be willing to receive help when offered. What a beautiful visual example for our lives.

On Sunday our Youth Ministry Director, Christina Scott will share with us her thoughts about putting your energy where you heart is. Then our Music Director, Laura DuBois will share her thoughts on the effect of kindness. I think Jimmy will be cheering them on from wherever he is…or maybe he is counting on me to do that. My sharing is this: We can accomplish anything if we have the heart to do it. Also, if we believe in ourselves, we can reach out to friends for help along the way, or accept their caring if they are one step ahead of us and offer their help. Our spiritual center is full of very kind, creative people, and there are a lot of opportunities to be of service in the interest of the "ant nest" and all its occupants.

To this end we have our "Love in Action" sign-ups and our rejuvenated "Angel Network" that allow us to give support in ways that are needed and that interest us. In fact, all of our wonderful ministries offer ideas, guidance, support, caring and so much love that we as "Jimmys" have no need to feel alone or unsupported. If we do–and we all do at some time or another–remember to reach out and ask. We can move anything when we walk together in Spirit. How blessed we are. (No matter how you feel about little ants, all creatures can teach us about life, can't they?)

See you Sunday.

Happy to be on the planet, Sherry

---

THIS WEEK – March 11th to March 16th

(Scroll down further for ongoing weekly events)

TUESDAY (7:00 p.m.) – The March 12 Behind the Lens Seminar film is The Devil and Daniel Webster directed by William Dieterle, followed by a Q&A session with Tom Blank. If you have not paid for the series, it is $5 per time.

FRIDAY (7:00 p.m.) – Friday Spiritual Cinema: Parables & Epiphanies, a series of films curated by Tom Blank. The March screening is First Reformed, directed by Paul Schrader. A Q & A session with Tom will follow. Donation basis.

SATURDAY (10:30 a.m.-noon) - Treasures of Unity Volunteer Appreciation Brunch. Your Shared Leadership Team would like to honor you and express our appreciation for your gifts of time, talent, generosity, love, and service to this community. Please sign up in the Fellowship Hall and join us for this event.

 NEXT WEEK – March 18th to March 23rd

MONDAY (7:00-9:00 p.m.) – Unity Open Men's Circle meets in the Fillmore Wing. This group is open to all men within our church community and our larger Eugene community. For more information, contact Raymond Albano at 541-285-3943 / ralban0@icloud.com or Jim Drews at 541-726-8510.

TUESDAY

– 3:00-4:30 p.m. – Prayer, The Game Changer with Rev. Inge Tarantola. This class offers the opportunity to take a look at how you pray, learn steps to affirmative prayer, and how to create a daily spiritual practice. Donation basis. Sign up in the Fellowship Hall. (March 19-April 9

– 6:30 p.m. - Board Meeting in the Garden Room. All are welcome to attend. If you would like to speak at the meeting, please contact Pam Gutierrez at 541-232-5612.

– 7:00 p.m. – The March 19 Behind the Lens Seminar film is The Maltese Falcon directed by John Huston, followed by a Q&A session with Tom Blank.  If you have not paid for the series, it is $5 per time. Be sure to pick up the registration form for the Spring Behind the Lens Seminar in the Fellowship Hall. It starts April 9.

THURSDAY (1:00-3:00 p.m.) - Spring Equinox Celebration for Women hosted by Unity's Elder Council in the sanctuary. Our theme is From Darkness into Light. Come and join us as we honor this change of season. Please wear bright spring colors and bring a snack to share.nt.

MARCH COMMUNITY OUTREACH

Collecting Linen Items: We are working with the Church of the Resurrection to provide Home Starter Kits to families who are moving into permanent housing. These families have been homeless for some time, and often do not have the basic items to set up a new home. In March, we will be collecting donations of new or lightly used linen items. These items include:  Crib blanket &/or fitted sheet, Twin, Double, Full, Queen, King blanket &/or sheet sets, Pillows (new only), Pillowcases, Washcloths, Bath towels, and Hand towels. A container will be in the foyer for these donations. For more information, contact Grace Low at 281-507-2707. 

ONGOING WEEKLY EVENTS

MONDAYS

– 5:30-6:30 p.m. – Meditation Circle in the Fillmore Wing. All meditation approaches and drop ins are welcome. For more information, contact Laurie Cracraft at 541-345-7563.

– 7:00-8:00 p.m. – Choir Practice in the Sanctuary.  For more information on sharing your voice with the choir, contact Mo Robeson at 541-520-8489.

TUESDAYS

– 10:30-11:45 a.m. - Tuesday Spiritual Discussion Group in the Harmony Room. This group reads together and discusses books chosen unanimously. The emphasis of the group is on discussion. For more information, contact Judy Richardson at 541-484-1958.

– 12:00-1:30 p.m. – Vitality Yoga Series! To find out if space is available, contact Donna O'Neil at yogawithdonna@gmail.com or call or text (541) 632-0105. 

– 7:00 p.m. –Behind the Lens Seminar film series with Tom Blank. See listing at top under This Week.

WEDNESDAYS

– 10:30-11:45 a.m. – Mellow Kundalini Yoga, Meditation, & Gong Relaxation. Perfect for beginners and people who don't think they can do yoga. Drop-ins welcome. Bring your own yoga mat or blanket. $5 per class, 100% to Unity. For info, message or text Sunny Hills anytime at 808-359-4926.

– 12:00-12:30 p.m. - Noon Prayer & Meditation in the Peace Chapel with Linda Flock. Everyone is welcome!

THURSDAYS

– 1:00-2:30 p.m. The Elder Council meets in the Garden Room. If you are 60 or older and have an interest, please join us. For more information, contact Bonnie Paquin at 541-345-8873. 

– 5:30-6:45 p.m.  - Passage Meditation as taught by Eknath Easwaran. For more information, contact Laurie Cracraft at 541-345-7563.

FRIDAYS 

– 10:00 a.m.-Noon - A Course In Miracles (Fillmore Wing).  For more information, contact Janet and Dennis Chandler at 541-485-5235 or email at janetkoppchandler@gmail.com.

Service Opportunities   

Facebook Users: Did you know that you can help spread the word about Unity of the Valley and its events?  By Liking the Facebook page and then clicking "Like" or "Share" on individual posts, you can let Facebook know that these posts are important and make sure that the posts are seen by MANY more people.  Please take a moment now to Like the page (if you haven't already) and share a Unity post with your friends.  Unity's Facebook page is at https://www.facebook.com/unityofthevalley .