Easter Sunday Service at 10:30am!
10:30 a.m. Service – Join us for a sacred communion ceremony based on universal spiritual principles. Rev. Inge Tarantola will speak on the topic of The Grand Mystery. The Easter choir will perform under the direction of Kalia Bethany.  Silent meditation from 10:00-10:20 am. After-Service Discussion Group from 12 noon-12:45 pm.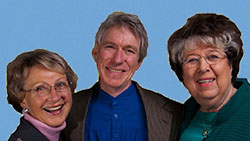 A Message fromYour Ministerial Team
Dear ones,
Easter is a time of celebration on many levels. We observe the renewal of life all around us: my garden is in bloom, recovering from the harsh ice storm of last winter; on my drive up the interstate I saw large grassy meadows filled with ewes and their lambs and cows with their calves; the days are getting longer and milder.
On the spiritual level it is a time of renewal as well. We enter into the Grand Mystery of the cross and the resurrection story in the bible. That serves as a metaphor for our lives. We resurrect every time we overcome obstacles and transform ourselves into every higher consciousness. Every time we cross out error thinking, we are resurrected. 
This is an upward spiral, and every time we encounter challenges we are better equipped to deal with them and move through them more gracefully. We are indeed blessed with grace in our lives by remembering who we are as God's beloved children. Happy Easter to you and yours! See you Sunday.
From his fullness we have received grace upon grace. John 1:16 
God's richest blessings,
Inge 
NEXT WEEK, APRIL 21st - APRIL 26th
Saturday at 7:30 pm – American Voices: a Walt Whitman Perspective – "What do you hear America singing?" – Join us in the sanctuary for this premier performance which includes musical interludes by singer Martha Iuster and The Leaves of Grass revisited: No politics, simply poetry read by Walter Simon.
NEXT SUNDAY, APRIL 27th
9:00 am Taizé Service – Inspired by the Taizé spiritual community in France, with beautiful music and chanting which unite all people in common prayer. The laying on of hands is symbolic of spiritual blessing flowing from one person to another and is done for those who wish it during the service.
10:30 am Service – Rev. Sherry Lady will speak on the topic of The Life Extraordinary.
UPCOMING
Saturday, May 17, 9:00 am -4:00 pm and Sunday, May 18, 1:00-4:00 pm Prayer Works Wonders - An interactive class that includes demonstrations of various approaches to praying for ourselves and others, with the opportunity to learn by doing. Required if you wish to participate in the Prayer Chaplaincy Ministry, and strongly recommended for participation in the Taizé ministry. Facilitated by Rev. Inge Tarantola. Required text: Come Apart for Awhile (available in bookstore or class). Love Offering basis. Sign up in the Fellowship Hall!
Sunday, May 18
– Galilean Plant Sale - Join us in the Fellowship Hall before & after the service and help the Galileans with their community project. Proceeds will go to the kids at First Place Family Center for summer fun and school supplies.
– Open House and Book Sale at Unity - Join us after the service as we celebrate spring at Unity. We will have a book sale, raffle, and tour of our facility and grounds. Soup and dessert will be served. Come and celebrate with us! 
OPPORTUNITIES AT UNITY
Office Angels Needed – We currently have openings for an office angel on Tuesday and Thursday afternoons from 1:00 to 3:00 pm and on Wednesday mornings, from10:00 am to noon. Our office angels answer the phone and perform light office work as needed. If this interests you, please sign up in the Fellowship Hall or call Géna at 541-345-9913, ext. 11.