SUNDAY LIVESTREAM SERVICE: Join us and many other friends of Unity live at 10:30 a.m. each Sunday at https://www.facebook.com/unityofthevalley (you don't have to be a Facebook member). Other links and news are posted after the message. Last Sunday's (11/26/23) service can be watched at https://www.facebook.com/unityofthevalley/videos/11-26-23-awakening-through-gratitude/1016685286082489/.
THE BEGINNING OF THE STORY
from Rev. Sherry Lady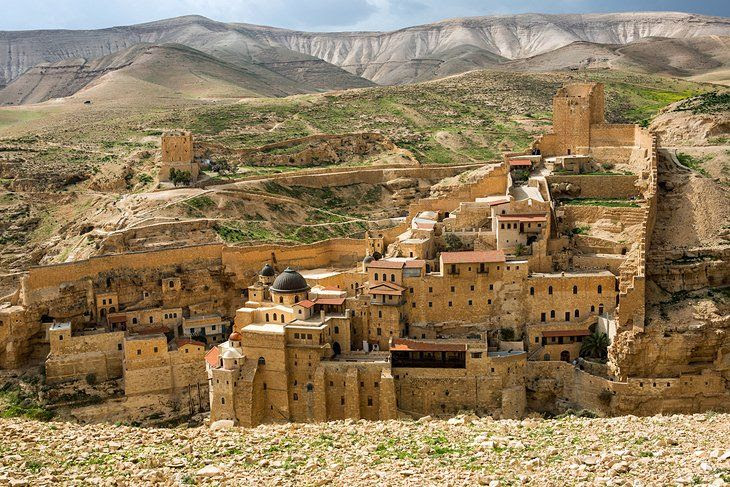 A baby is born in Bethlehem and the result of the stories around the miraculous birth change the world-view forever. It is considered by several religions to be the entrance of the true Light of the Holy Spirit into the world in human form - long prophesied, simply manifested in humble surroundings, and ageless in stories told throughout the centuries following. The story brings with it a sense of great peace, warm feelings of togetherness, an experience of hope, and a desire in the heart to be present to the potential it has to comfort us and make us feel one with each other and the world. Beautiful. And – what was it like to live back then? Do we have the full story? Probably not, but there is always something new to learn that draws us closer to the heart of it all.
Jesus was born in Bethlehem in Palestine, which at the time of his birth was a part of NE Africa. The term middle East wasn't coined until the 1850s after the creation of the Suez Canal by the British, long after the time of Jesus. In imagining Bethlehem as a little town from over 2000 years ago, we need to realize it was a village consisting mostly of a cluster of homes that were accessed by a dirt road that was a branch off from a road known as The Way of the Patriarchs which was a north-south trade route between Jerusalem and Hebron that brought a large amount of all sorts of traffic from places like Egypt, Arabia and Syria. There were surrounding hills and good earth for growing wheat and barley. Bethlehem meant the "House of Bread."
There were large stretches of fields edged by natural caves and this made the land ideal for flocks of sheep and goats. There were low stone fences to separate the grazing areas and watch towers for security. This was an ideal setting for raising produce and animals that would be sent to the temple. It is said in the book of Luke that there were "shepherds living in the fields, keeping watch over their flocks by night" (Luke 2:8-11). The houses were usually two rooms with packed dirt or bedrock floors. Reed mats were placed on the floors for eating and sleeping. Many homes had multi-generational families. All peoples were deeply affected in those times by political issues resulting from King Herod's desire to establish a type of kingdom that would serve as an everlasting memorial of his reign. He could have possibly chosen to erect his largest monument - which included a mausoleum, a Roman style theater, defensive towers, pools, and palaces for exorbitant social events, and flocks of royal animals. The inhabitants of the village of Bethlehem provided the servants, but were not allowed to be "on grounds," so to speak. According to history the announcement of a special child who would become king was, as we know, nothing that Herod wanted to hear about or participate in.
Much of this we already know. So why repeat it here? We do that to remind us, at this special season, that once again we begin the process of surrounding us with something that allows us to focus on things of the heart. The story is revered in several of the major religions of the world and some of the characters are prominent in their sacred scriptures as well, which means it opens doors to celebrations across many cultures, even if for different reasons. And once again, the focus is also on the light of the sacred for those who will see it.
"Christmas reminds us of the higher vision shared by Jesus and other master teachers that: a Kingdom of Divine Love and Light dwells within us….and with that light we finally turn homeward…. With each step toward our Inner Light, a mysterious transformation unfolds. Shadows that once threatened us are seen as the illusions they are. All people and events in our lives, no matter how they might fail our human expectations, merge into a divine dance…. The higher design of the cosmos is revealed. We are eternal spirits among brother and sister spirits." (Jon West)
Perhaps that experience, that knowing, will create a vision of light that will pour forth from each human heart throughout all of the season and beyond.
Let's affirm the vision together as we begin to plan for the coming season of light and open more fully to be re-awakened to the Holy Spirit of Light that shines within us and in every heart so that what was manifest in a small, humble village many years ago may be strengthened for all eternity, for all people everywhere.
Happy first Sunday in Advent 2023.
Love,
Sherry
*******
THIS WEEK AT UNITY, NOVEMBER 29-DECEMBER 2
WEDNESDAY
- 2:00-3:00 p.m. via Zoom – Community Connect moderated by Rev. Dick Everts. This is a one hour, drop in, chatting session for discussing topics of spiritual interest, personal growth, etc. There is a new topic each Wednesday. To take part, send an email request to Rev. Dick at richard.everts@comcast.net.
THURSDAY
- 1:00-2:30 p.m. – Unity's Elder Council meets in the Garden Room. If you are 60 or older and would like to explore the journey and wisdom of elderhood, please join us. For more information, contact Julia Linebarger-Taylor at jlinebargertaylor@yahoo.com or 541-968-5896. (This group meets on the last Thursday of each month.)
- 5:30-6:45 p.m. – Passage Meditation in the Fillmore Wing. This group practices "Passage Meditation" as taught by Eknath Easwaran. For more information, contact Laurie Cracraft at 541-554-5434.
SATURDAY
- 10:00-11:30 a.m. via Zoom – $1 Gong Bath Relaxation + Free Optional Sharing Time with Sunny & Vicky Hills + Laura, Inge, and other Unity of the Valley Members who attend often. We Welcome You! Register at: https://sunnyhillsmeditation.com/.
THIS SUNDAY, DECEMBER 3
- 10:30 a.m. Livestream & In-Person Service – "Celebrate Christmas Every Day." Children 4 years and up are invited to this special family service. Our youth will join us in sharing Christmas music and a play with puppets. No youth classes. Nursery care for infants to 4 years old available.
- After the service – First-Sunday Potluck. Join us in the Fellowship Hall. Bring a main dish or salad, and invite your friends and family! Unity will provide coffee, tea, and dessert.
- 12:15-1:00 p.m. – Youth Choir meets in the Garden Room. Ages 6 years to young adult. Led by our wonderful Music Director, Laura DuBois.
- 12:15-1:15 p.m. – Healing Prayer Circle meets in the upstairs Fillmore Wing. For more information, contact Julia Linebarger-Taylor at 541-968-5896.
REMINDER: ROAD CONSTRUCTION. EWEB is working on Hilyard from E. 33rd to E. 40th Avenues until summer 2024. Currently, congregants can drive South on Hilyard because they are not "thru traffic" going further than Unity. If this changes, you will need to access Unity taking West Amazon (Dari Mart is on the corner) to 39th Avenue.
NEXT WEEK, DECEMBER 4-9
MONDAY
- 7:00-8:30 p.m. – Choir Practice in the Sanctuary. If you would like to be a part of the choir, contact Mo Robeson at 541-520-8489.
TUESDAY
- 7:00 The December 5th Behind the Lens film is All the King's Men, directed by Robert Rossen, followed by a Q&A session with Tom Blank. Cost is $30 for series or $5 per time. Be sure to pick up a registration form in the Fellowship Hall.
WEDNESDAY
- 4:00-5:00 p.m. - Unity Grief Support Group co-facilitated by Rev. Inge Tarantola and Nancy Morrow meets in the Garden Room and via Zoom. Confidentiality observed. For more information, contact Rev. Inge Tarantola at 541-968-5540 or ingetarantola@gmail.com.
NEXT SUNDAY, DECEMBER 10
- 10:30 a.m. Livestream & In-Person Service – "Seeking the Light" with Rev. Inge Tarantola.
VOLUNTEER OPPORTUNITIES/NEEDS
BOARD OF TRUSTEES: We are seeking candidates for our Board of Trustees. We have two open seats. We also have a seat open for someone willing to serve as an alternate (willing to step in if a Trustee doesn't complete their full term). If you are interested in being of service to our spiritual community in this way, please contact Jon West at jwest97405@gmail.com or Serenee Smith at sereneeheart@yahoo.com.
POTS OF SOUP: Each Sunday we serve 2-3 pots of soup. We are looking for 1 person who can bring a pot of soup on a Sunday. Please sign up in the Fellowship Hall if you can help out.
CHURCH CLOSER: We are looking for a volunteer who can serve one Sunday a month by assisting the speaker of the day, receive the offering bags, help count the offering, and close down and lock the church. Please sign up in the Fellowship Hall or call Géna at 541-345-9913, ext. 11.
UNITY COMMUNITY HAPPENINGS/OPPORTUNITIES
Our December Bulletin has been posted. You can check it out at http://unityofthevalley.org/pdfs/December2023.pdf.
UNITY FOOD DRIVE – Thank you for helping us to continue filling the barrel in the foyer with shelf-stable food (i.e., canned or no refrigeration needed) for Food For Lane County. Together, We Are Making a Difference!
SUNDAY GATHERING & NEWS FOR YOUTH
NURSERY (INFANT-4 YEARS OLD) Nursery care is offered during the service in the Harmony Room.
UNIKIDS (KINDERGARTEN-5th GRADE) We currently offer fun and inspiration for the kids. There is a puppet show each Sunday for the first 10 minutes. Parents are asked to drop off their children starting at 10:20 a.m.
UNITEENS (GRADES 6-8) meets in the upstairs Treehouse room from 10:25 to 11:25 a.m.
UNITY TEEN GROUP (GRADES 9-12). The Unity Teen Group which normally meets from 10:25 to 11:25 a.m. in the Rainbow Room with guidance from Jim Drews is on hiatus in December.
**************************
OUR SPIRITUAL COMMUNITY SUPPORT FUND
The Unity Board has approved the creation of Our Spiritual Community Support Fund. This fund was inspired by a Unity member who offered her government stimulus funds to assist individuals in our spiritual community who need it most.
WAYS YOU CAN CONTRIBUTE FINANCIALLY
Send a check to Unity of the Valley, 3912 Dillard Rd., Eugene, OR 97405 with a note designating if it's for OSCSF or general Unity finances.
Send a donation through PayPal using the yellow DONATE button below.
This can be a one-time donation, repeated as often as you wish for different amounts, or a monthly recurring donation for a set amount. Make sure you designate whether you want your donation to be applied to OSCSF or to general Unity finances.
Send an email to unityval@riousa.com stating that you wish to pledge a certain amount, possibly from your government stimulus check to the OSCSF or to general Unity finances. Give your phone number so Géna can contact you to arrange how and when you wish to donate.
You can write a letter stating you wish to join our Simple Giving Fund to contribute a set amount (state the amount) on a regular basis (state how often) with your bank account routing and account number. Just designate what portion should be used for OSCSF or general Unity finances. Géna, our Office Administrator, opens all our mail in private. So, it is safe to include your account information in a letter, but not in an email.
IF YOU NEED MONETARY ASSISTANCE
To request monetary help, you can write a letter or an email (unityval@riousa.com) directed to the Ministerial Team. Please include the following information:
1. Your name, mailing address, phone number, and email address.
2. Your association with Unity of the Valley.
3. Name of reference at Unity of the Valley (someone who knows you).
4. Brief description of your financial need.
5. How much you are requesting.
6. Do you think your financial needs will require monthly support?
Requests for monetary help will be reviewed by our Ministerial Team. If a request is approved, the amount granted will be dependent on how many requests we receive and how much money is available in the OSCSF.
Thank you all for being an integral part of our loving and supportive community.
---
Facebook Users: Did you know that you can help spread the word about Unity of the Valley and its events?  By Liking the Facebook page and then clicking "Like" or "Share" on individual posts, you can let Facebook know that these posts are important and make sure that the posts are seen by MANY more people.  Please take a moment now to Like the page (if you haven't already) and share a Unity post with your friends. 
Unity's Facebook page is at:
 https://www.facebook.com/unityofthevalley 
Subscribe to our YouTube channel at https://www.youtube.com/channel/UCqUL3d7-JjO_45Bo3vLfrWQ